Powerlifter – Log Your Wendler 5/3/1 Routine
Remove the pain and error-prone planning in your weightlifting routine. This is the easiest way to track and automatically calculate your Wendler 5/3/1 powerlifting routine. Simply input your one rep maxes once and your entire Wendler 5/3/1 routine will be calculated. Lose the spreadsheets!
Paleo Buddy
Your best friend for your clean eating Paleo lifestyle. Ever wonder if a food is paleo? Just ask Paleo Buddy! We'll tell you if the food you are wondering about is paleo. Not only that, we will track your meals for you too. Just tap the "Log meal" button on any of the tasty paleo meals included in the app and your meal will be tracked.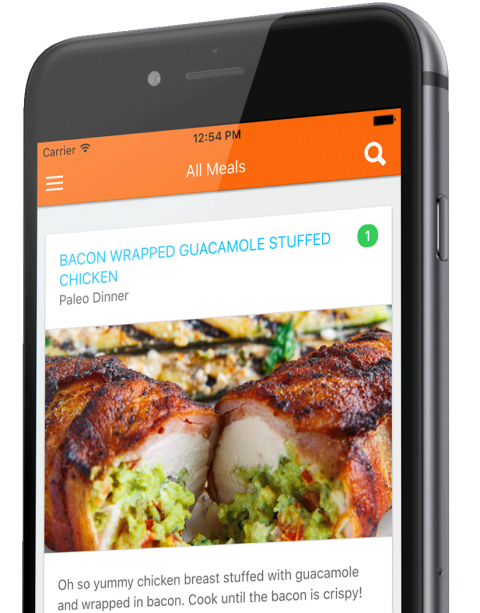 5K Run
Get a simple easy-to-follow plan that builds your endurance to run a 5K. Over the next 8 weeks your body's strength will gradually increase over time with the 'interval training' method. Start with 1 minute jogging intervals in-between 1.5 minute walks. As you complete workouts your body will be strengthened and your runs will slowly become more challenging.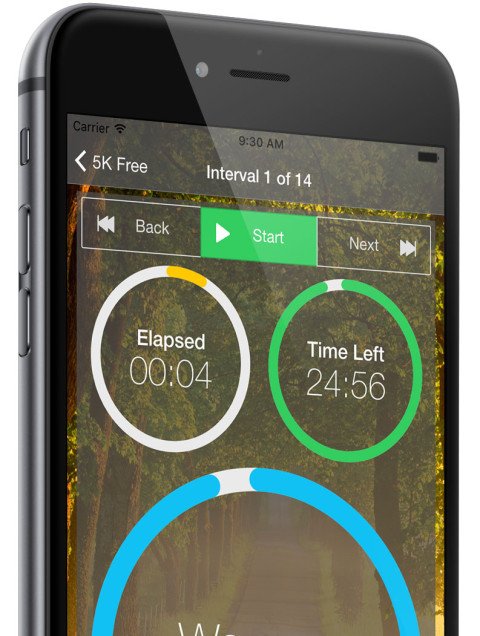 WOD Log
Breakthrough your performance barriers and set new personal records.
Graphs
Visualize your progress with beautiful graphs.
Offline Mode
Keep working when you do not have an internet connection!
WOD Calendar
Track your daily WODs by adding them to your WOD Calendar. See how often you workout and what you do.
Customizable
Tons of options to customize your workout.
Backed Up In The Cloud
Never lose your work again! Your workouts are automatically saved in the cloud.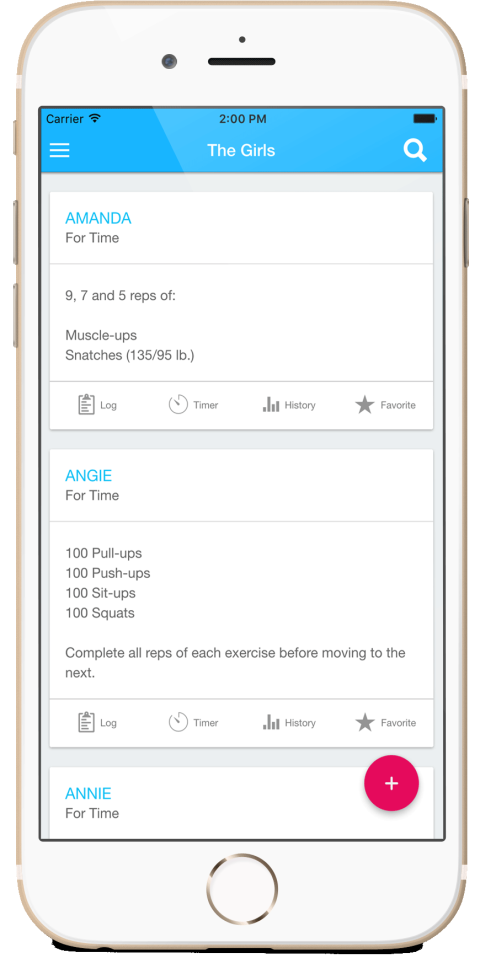 Share with Friends
Easily share scores with your friends on any social network: Facebook, Twitter, Instagram and more.
Timers
Tons of timer types are included (Stopwatch, AMRAP, Tabata, & EMOM).
Hundreds of WODs
A complete WOD database with all the Heros, Girls, Open WODs, and Benchmark WODs.
Personal Record Tracking
Track and graph a complete history of all of your personal records (PRs).



Would you like to hear about new releases?
Sign up for news on exciting new app releases and updates.