Pull Up Challenge
Build upper body strength, physique, and stamina with pull ups! This app is great for beginners working on their first pull up, or advanced athletes looking to get 50+ pull ups.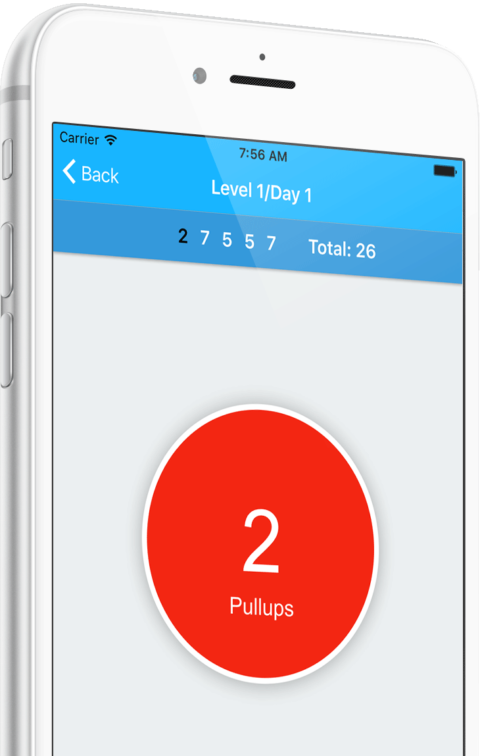 Offline Mode
Keep working when you do not have an internet connection!
Audio
Audio prompts to tell you when to switch exercises.
Graphs
Visualize your progress with beautiful graphs.
Share with Friends
Easily share scores with your friends on any social network: Facebook, Twitter, Instagram and more.
Features include:
11 pull up training plans
Personal record tracking
Keep track of the total amount of pull ups completed across all workouts
Training history
Customizable workout reminder notifications
Warm up routines for each workout
Directions:
Before you begin a program test your maximum number pull ups.
Once you know how many pull ups you can do choose a training level that is appropriate for you.
Use the rest timer to rest between each set of pull ups.
Ensure you rest the proper amount of time between each workout. The default rest time is 2 days (48 hours). Keep in mind the workout reminders can be changed under Settings if you want to rest for a different amount of time between workouts.
After you complete a level start on the next one. You'll be doing 50 pull ups before you know it!