7 Minute Workout
The high intensity interval training (HIIT) workout used by millions! The 7 minute workout is based off scientific research published in the ACSM Journal. Just seven minutes is all you need. No equipment!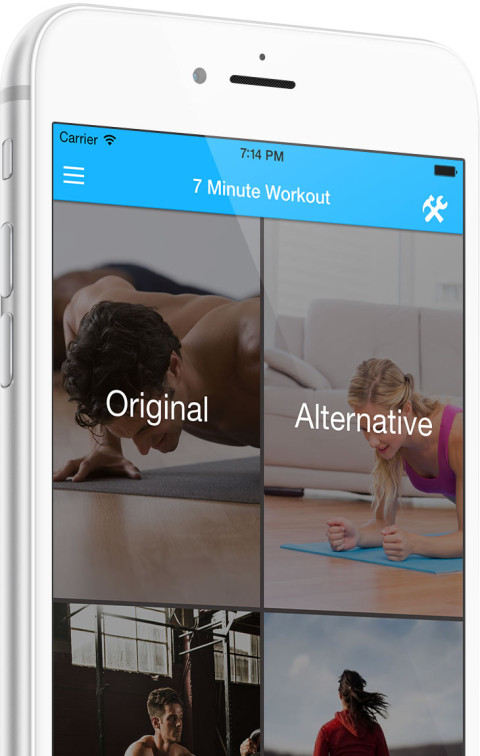 12 Simple Exercises
The 7 minute workout is made up of 12 simple exercises that you do for 30 seconds each. Using this high intensity workout your body will continue to operate at a higher metabolism for over an hour with only 7 minutes of work.
Seriously, no equipment and only 7 minutes of high intensity interval training – no excuse not get a workout each and every day!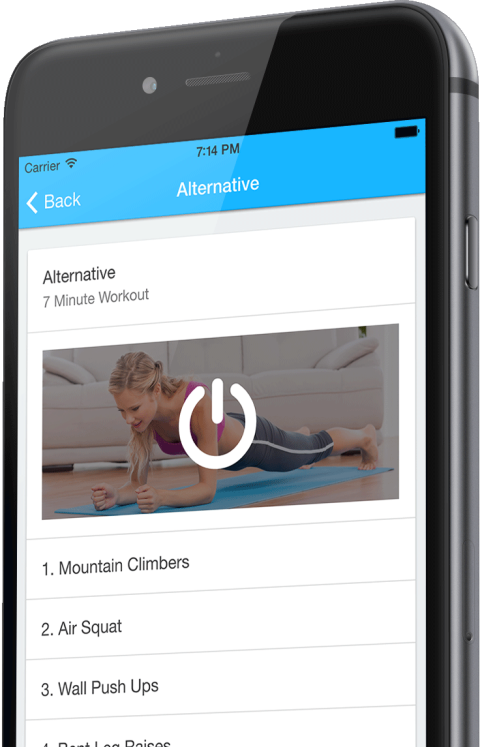 Graph Your Progress
Track your workouts that you perform and graph your progress. Even build custom workouts and do your favorite movements with your own custom high intensity workouts! Audio and video guides you through the workout so you can focus on your training.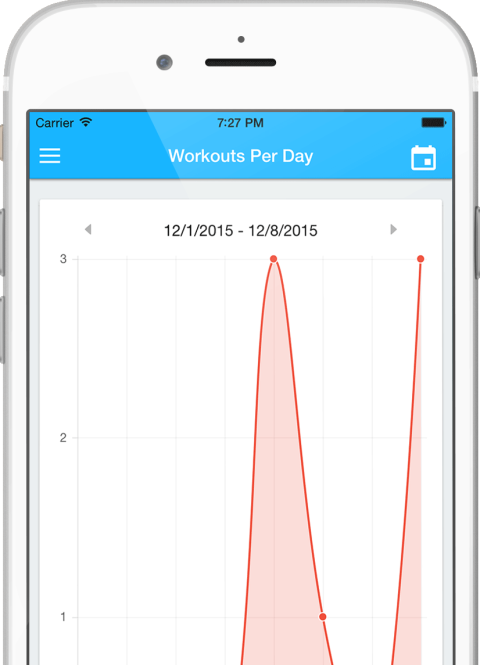 Offline Mode
Keep working when you do not have an internet connection!
Customizable
Tons of options to customize your workout.
Audio
Audio prompts to tell you when to switch exercises.
Videos
Videos for each exercise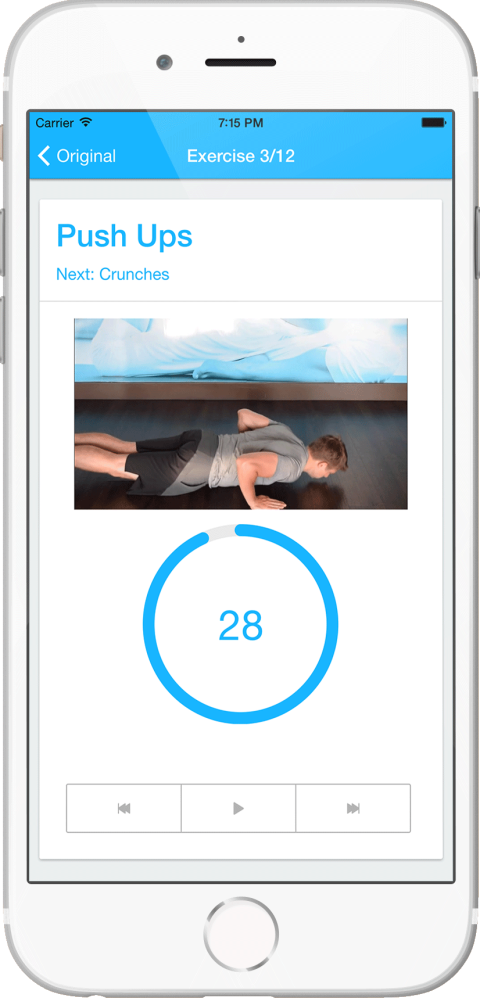 Graphs
Visualize your progress with beautiful graphs.
Share with Friends
Easily share scores with your friends on any social network: Facebook, Twitter, Instagram and more.
Personal Record Tracking
Track and graph a complete history of all of your personal records (PRs).
✔ Create your own custom 7 minute workouts
✔ Videos for each exercise
✔ Audio queues to switch workouts
✔ All video and audio is included in the app (no need for internet connectivity)
✔ Track the workouts you complete each day
✔ Track the exercise you complete in each high intensity workout
✔ Great Interval training app
✔ Beautiful UI for high intensity training
✔ Create custom programs that last longer than seven minutes