5×5 Weightlifting App
The easiest way to track and automatically calculate your 5×5 powerlifting routines. Simply choose which 5×5 (five by five) routine you want to follow and begin lifting! Your entire routine will be easily viewable and you can look back at your stats in a quick glance. You will not have to look at another percentage or weight chart again! Lose the spreadsheets! Take the planning out of your training so you can focus on lifting.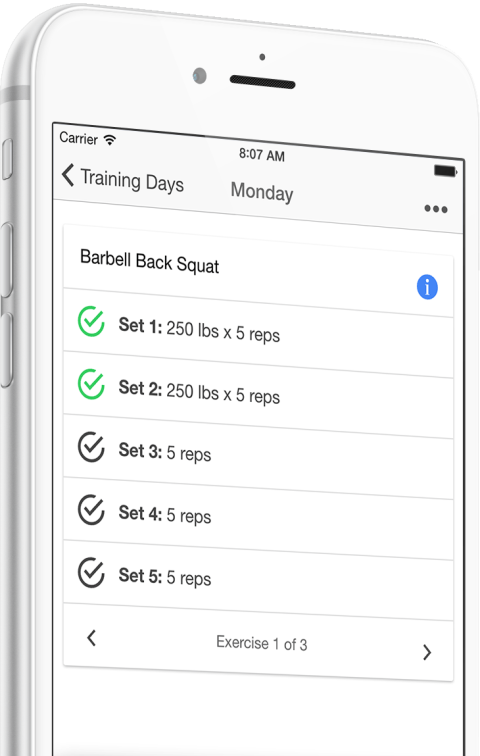 Offline Mode
Keep working when you do not have an internet connection!
Customizable
Tons of options to customize your workout.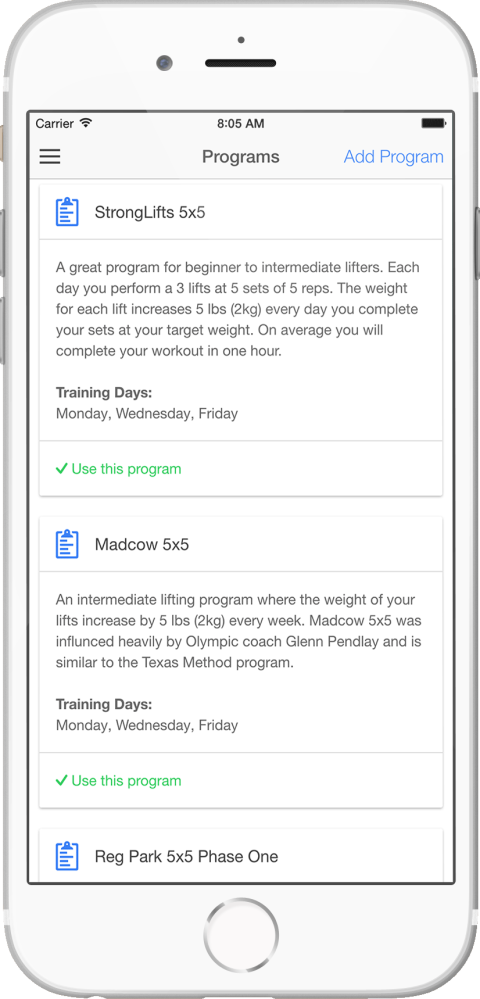 Videos
Videos for each exercise
Share with Friends
Easily share scores with your friends on any social network: Facebook, Twitter, Instagram and more.
Your lifts can be setup to automatically calculated based on how you lift and your body's own unique fitness level. Customize the programs as little or a much as you want. Stick with the most common 5×5 routines, or create your own unique program to follow directly in the app!
Automatically increase the weight for your lifts each new training day or week
Explore an exercise database of over 1,000 exercies
Quickly view exercise demo videos
Customize your training days with unique lifts and stretches
Keep track of your scores. Your one rep max is automatically calculated for each set and tracked.
Rest timer so you know how long to reset between sets
Choose your units – kg or lbs
Create your own custom lifts to do with the 5×5 program of your choice
Switch between 5×5 programs and track all your work in one place
See a complete history of all your workout programs. Sort by date, reps, lift type, and one rep max.
Export your lift history
Especially designed for powerlifters & bodybuilders